Faraon erotic massage salon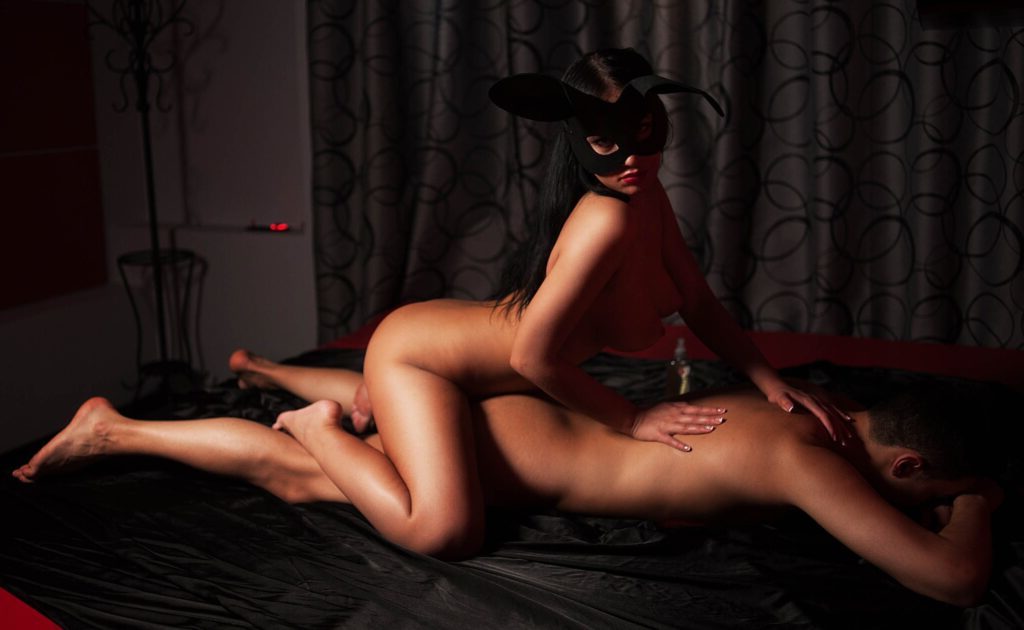 Erotic massage for men in the Faraon salon in Lutsk is an opportunity to relax, have a rest, get incomparable pleasure, forget about problems, plunge into the amazing atmosphere of love and romance. Our consultants will select for you a suitable program of erotic massage, which will relieve fatigue and tension, raise tone, rejuvenate the body, plunge into the world of tranquility and bliss. Unlike erotic massage by ad, we employ professional masseuses who know how to combine gentle kisses, touches, relaxing music, essential oils into a harmonious composition. The Faraon erotic massage salon in Lutsk is a territory free from any problems, where gorgeous girls will help you forget about the outside world for a while. During a massage session, the male body, excited by the skillful hands of masseuses, will reveal all its innermost secrets. Erotic massage tones up, has a beneficial effect on every cell of the body. Experienced masseuses will pay attention to every inch of your body, from your fingertips to your neck and head. The original ideas of the talented girls of our salon will allow you to feel complete relaxation, unforgettable delight. All the necessary conditions have been created for this in the salon of erotic massage "Faraon". By visiting us, you will discover the best way to spend a few hours of free time with joy, benefit, to feel unforgettable pleasure, to restore vigor, freshness, strength and beauty to your body.
What distinguishes our erotic massage salon https://erotic-house.kiev.ua/en/ from other similar establishments of the city for men? We do our best to make your stay with us as comfortable and memorable as possible. Our salon is located in a convenient location, it will not be difficult to get to it. A charming girl – the administrator will competently tell you about all the types of such erotic massage offered, will make sure that you feel as comfortable and convenient as possible. Different guests come to us, we approach each man individually, we try to satisfy any whims, wishes, form a loyal pricing policy. The salon of erotic massage in Lutsk "Faraon" offers sexual programs for every taste, cost, so that every guest can choose the perfect option for themselves.
Erotic massage salon "Faraon" operates 24 hours a day without holidays and weekends. A wide selection of erotic programs for men aimed at full immersion in the world of inexpressible sensations will allow you to realize the most daring erotic fantasies. We look forward to meeting you. Our erotic salon really has something to see. We hope that the efforts of our girls will be appreciated and you will become a regular guest of our salon.