Erotic massage in the Faraon salon
Our site is dedicated to the ancient art called massage, or rather one of its most intimate directions, such as erotic massage in Lutsk. Erotic massage is beautiful and extremely emotional, good for your health. This is a special type of massage that is aimed specifically at relaxing the body and delivering pleasant sensations. The purpose of this type of massage is to provide pleasure and open up sexual potential. This effect is achieved using classic techniques – rubbing, stroking, pressing, etc. At the same time, there is nothing vulgar. Everything is aesthetically pleasing, decent and completely legal. Relaxation in its naked essence – this is what modern men lack, carries a heavy burden of management, business and trade. Nothing affects a person as much as a touch. By stimulating certain points, you can act not only on the skin and muscles, but also on the internal organs. And even trigger the release of hormones of joy. Erotic massage Lutsk is a great way to diversify relationships for lovers. If you do not have a couple, but want to experience these relaxing and at the same time exciting sensations, you can contact the Faraon salon, where masseuses will conduct a massage session at a professional level.
The site lists all services and tariffs for them. There are both standard procedures and special offers – you can combine techniques and techniques of various types of massage, adjust the duration of the massage. Erotic massage is not only a way to relax physically, but also a good way for a man to feel like a man one hundred percent, without resorting to at the services of dubious women. All experiences and excitements will fade into the background when you find yourself on a session of erotic massage. It can undoubtedly be called a therapy for all emotional and mental problems. What kind of depression or neurosis can we talk about when your body is relaxed and filled with endorphins? The massage takes place in a specially equipped room with pleasant music and dim lights. The whole atmosphere is aimed at making you relax and focus on your own feelings.
Very beautiful and useful Turkish bath hamam in Lutsk
The Turkish hamam has an undeniable feature – the gentle thermoregime is suitable for people who can hardly tolerate high temperatures. However, the hammam bath has a high air humidity, which is achieved due to a special design. The steam room is equipped with pipes with a hot coolant (steam), which pass under the floor, due to which it heats up, and the water from it evaporates intensively. As a result, such a steam room has a high moisture content in the air space. Walls, benches and other elements of the room are heated in the same way.
Visiting the hamam Lutsk, you first of all pay attention to the luxurious finishes and the domed roof. A steam room with a domed ceiling is made to drain condensed vapors through special channels.
Bath Hamam – the spirit of modernity in the city of Lutsk
The Turkish bath is equipped similarly to the traditional options – in the middle there is a large room, from which there are bath niches – steam rooms, changing rooms, showers, dressing rooms, etc. Schematically, the Turkish bath resembles a human palm, where auxiliary rooms act as fingers. The basic rule owned by the hammam is that it is not customary to wash in it completely naked. When visiting the hammam in Kiev, you will be offered a special thigh towel or cotton and silk sheet.
The Turkish bath is an unforgettable place from which any visitor will get a lot of pleasure.

New sensations from the Faraon erotic massage parlor in Lutsk
People have thought about the relationship between a man and a woman since ancient times. Even at the dawn of human civilization, they tried to explain what love is, but all these attempts were in vain, since love is such an intimate feeling that it is almost impossible to define it. Love is both friendship, trust, and admiration for your soulmate. After all, it was not for nothing that one of the greats said that they love not for something, but in spite of everything. Two people are connected by something that they themselves cannot define, but every minute and every second they want to be together, talk to each other, feel the body and breath of a loved one. Erotic massage Lutsk is also one of the forms of manifestation of love, since you cannot do it without feeling tender feelings for your partner. If the lovers first decided to engage in erotic massage, then they should know that all known techniques and techniques are available when performing it. They can contribute something of their own, experiment, fantasize. However, there is only one main condition – the openness and pliability of affection, which inspire both body and soul. Many of us have heard about different types of massage. However, erotic massage in the erotic massage salon in Lutsk has its own strengths and is in great demand. It is aimed at influencing parts of the body on erogenous areas of a person. A person gets pleasure and relaxation thanks to the sensitive receptors of the skin. If erotic massage is performed by a professional, then the benefits from it are enormous. High-quality erotic body massage allows you to plunge into the stunning world of relaxation and harmony with your body. It is needed by all those who want to get bright and unforgettable emotions, as well as a range of sensitivity and pleasure.
Erotic body massage Lutsk – lustful aestheticism
The beauty of sexual pleasure is not complete without vivid impressions of a special type of massage – erotic massage. As the heavenly purity of blue dazzles, the power of erotic and aesthetic sensations will fill you with healthy energy. Erotic massage salon Lutsk Faraon has prepared a series of amazing journeys into the world of lustful aestheticism. Erotic massage performed by beautiful girls will transform your sex life and fill it with a blue glow. After the session, your sensitivity will sharpen, your sexual desire will increase, your body will be filled with energy. This massage is beneficial for both men and women. Release from physical and moral pressure, a feeling of deep peace and comfort, healthy sexual energy – you are able to accept this sensual caress. The intimate luxurious atmosphere of the rooms, oriental aromas and the beauty of the masseuse girls will help you to relax and feel natural and uninhibited. After a light relaxing massage, the girl allows little insolence – by massaging important erogenous zones, she frees your body from stagnation of negative energy of tension and irritation. Playful biting, tongue tickling, heavy breathing, collisions of naked bodies will make this moment in your life the most vivid and memorable. Erotic body massage in Lutsk enriches personal life, fills with positive emotions and increases sexual strength. Usually the procedure ends with an unrestrained orgasm – a sincere gratitude to the masseuse who sincerely wanted you to plunge into the world of the highest pleasure. Erotic massage in the Faraon salon is created exclusively for the health of your body, excellent well-being and vivid memories.
Five reasons to visit the Faraon erotic massage salon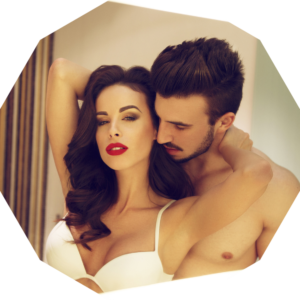 Give gentle touches to magical seductresses who are masterful in all massage techniques.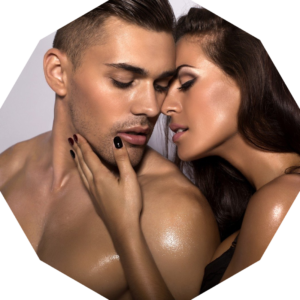 Get a massage and caress of girls that will give you a fantastic sensation.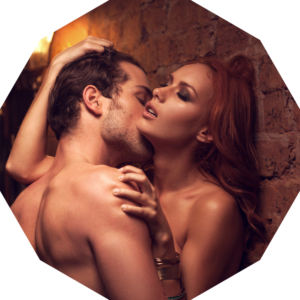 Finding yourself in this erotic tale, where an intimate setting is separated, can bring you to incredible ecstasy.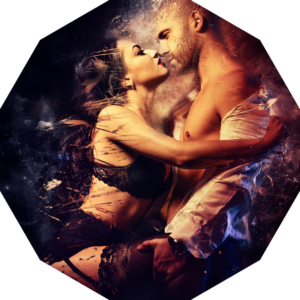 Order inexpensive erotic massage services.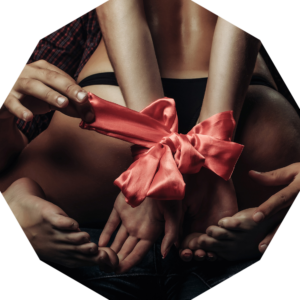 Admire the seductive forms of beautiful nymphs who explore every part of your body.
There is a city of living angels, and its name is Lutsk!
Lutsk is too beautiful to live in it like in a mouse cage. Look around: this is the city of living angels! How much beauty Lutsk gives to everyone who can see it, how much happiness! And male happiness is to be treated kindly by beauties, to feel the power to turn the world around, and to have an unshakable word that is worth all the treasures of the world. The most valuable thing that a person receives in this world is the touch of a woman. I'm not a romantic, ready to wash my face with tears of love, but when you feel soft, gentle fingers on tired shoulders, you turn from a lump of nerves and muscles into a quiet cat. Yes, I want the beauties to give me erotic massage! Yes, I am not religious, not a fanatic of morality and prohibitions, but just a healthy man who lives in Lutsk and loves life. And in my life there is a quiet corner where only the most beautiful women are allowed – this is a massage exercise. Why am I telling you this? – I sincerely believe that every real man on this earth can be my friend, and with friends I am always frank. Today, entering the Faraon massage parlor, I immediately realize that knowledgeable specialists work here, and I am happy to present my money to them, having received in return a "huge piece of happiness." For those who remember trips abroad in the difficult nineties, dear memories of the stunning selection of goods and services that we encountered everywhere abroad. Erotic massage in the Faraon salon today causes the same admiration for me: the richest selection of beautiful masseuses, the interior, comfort, "here's this for you, here's that for you" … And the quality of services is just excellent!
The doors of the Faraon salon are always open for you – the most desirable client!